OOH Advertising
Opinion Piece
At the beginning of the new year, Britain's favourite Nature Documentarian, David Attenborough released his new series 'A Perfect Planet'; a 5 part series that covers Oceans, Volcanoes, The Sun, The Weather and Humans. The final episode 'Humans' was described by Attenborough as "the most important story of our times", a timely episode that highlights human impact on the environment.
To coincide with the final episode that aired at the end of January, the BBC Creative Team hijacked their own OOH Advertising with a disruptive but brilliant execution – by tearing away segments of the original and beautiful photography (featuring shots of some of the animals in the series), demonstrating the alarming and shocking truths where we are with climate change.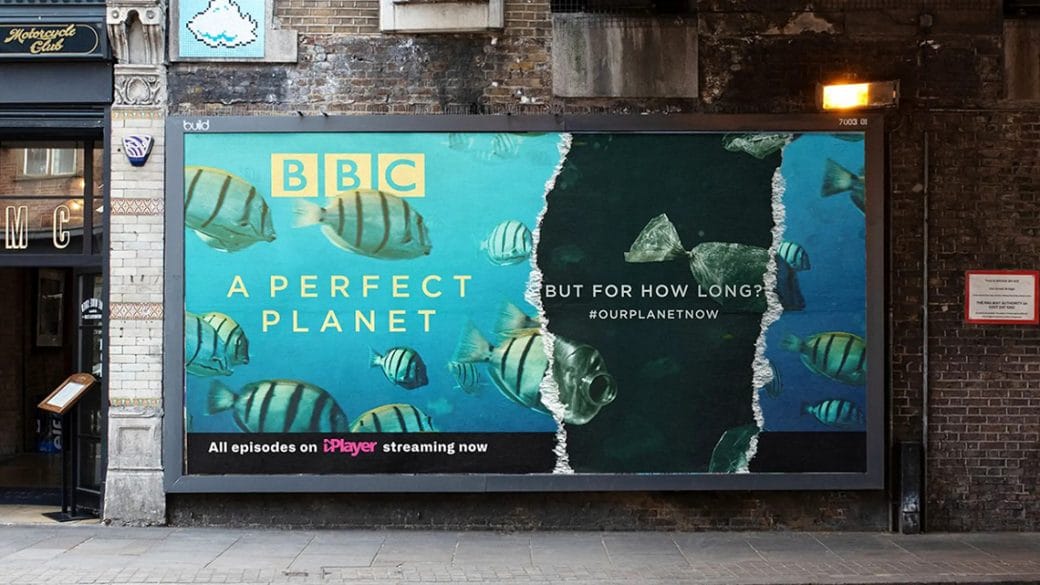 The cleverly and seamless executions of the juxtaposing photography, with the ripped aesthetic of the creative, sets the tone for the accompanying line to the series title 'But for how long?', nodding to us the human viewers – as both the culprits of our damaged environment but also the catalyst for positive change too. One of the sites for the advertising features a wildfire that was made to look like it was literally set on fire, a hard-hitting stunt that supported the imagery and became a driving force behind the viral success of the campaign.
OOH advertising is often seen as that in-your-face nudge to remind you to do something today; buy a car, watch a new series or the latest film, get a new wardrobe or upgrade your phone etc. But the BBC Creative Team prove that pushing the boundaries in both your medium and your creative strategy is paramount in capturing the audience's attention in the busy world of advertising, even when they are all at home! Especially when a message means more than just upgrading or entertaining your life, but making sure our 'Perfect Planet' can be enjoyed responsibly.