To celebrate the Olympics, we showcased Bissell's own amazing line up by creating our own team – Team BG ('Bissell Greats').
By recycling existing product cut out visuals, we've given them a new lease of life by producing a range of static and animated content featuring Olympics-related trivia and calling out each of the Bissell devices' key USPs with sports-inspired graphic interfaces.
The campaign spans digital display and social, and links customers directly to product-specific landing pages where customers can find out more information on each of the Bissell devices and also make a purchase.
As well as creating the social and digital assets for Team BG campaign, we also created the concept for Bissell's showroom windows and retail POS; which included a Team BG backdrop and confetti-filled pedestals, with built-in electric fans to add some movement and touch of theatre to the physical shopping experience.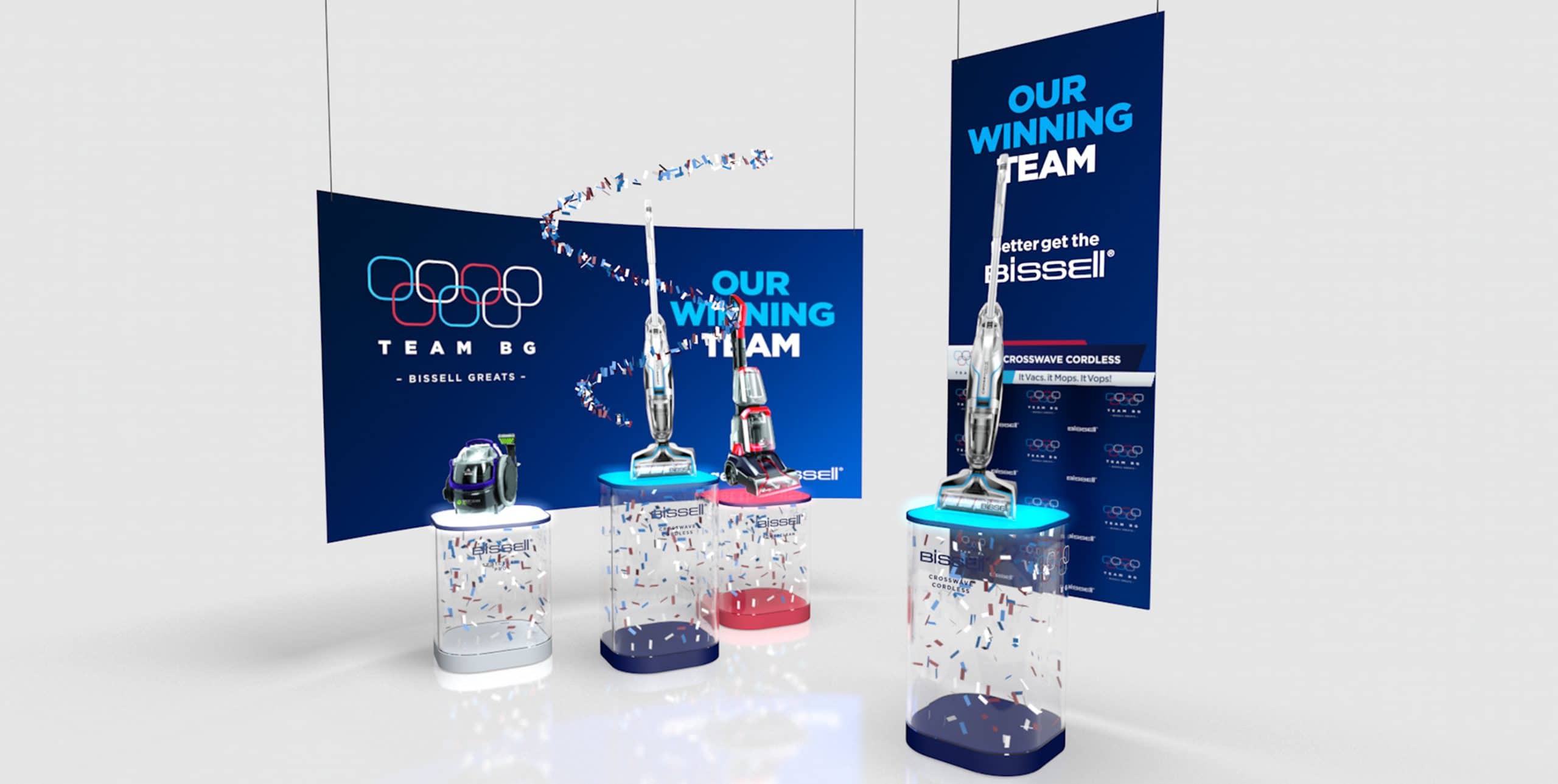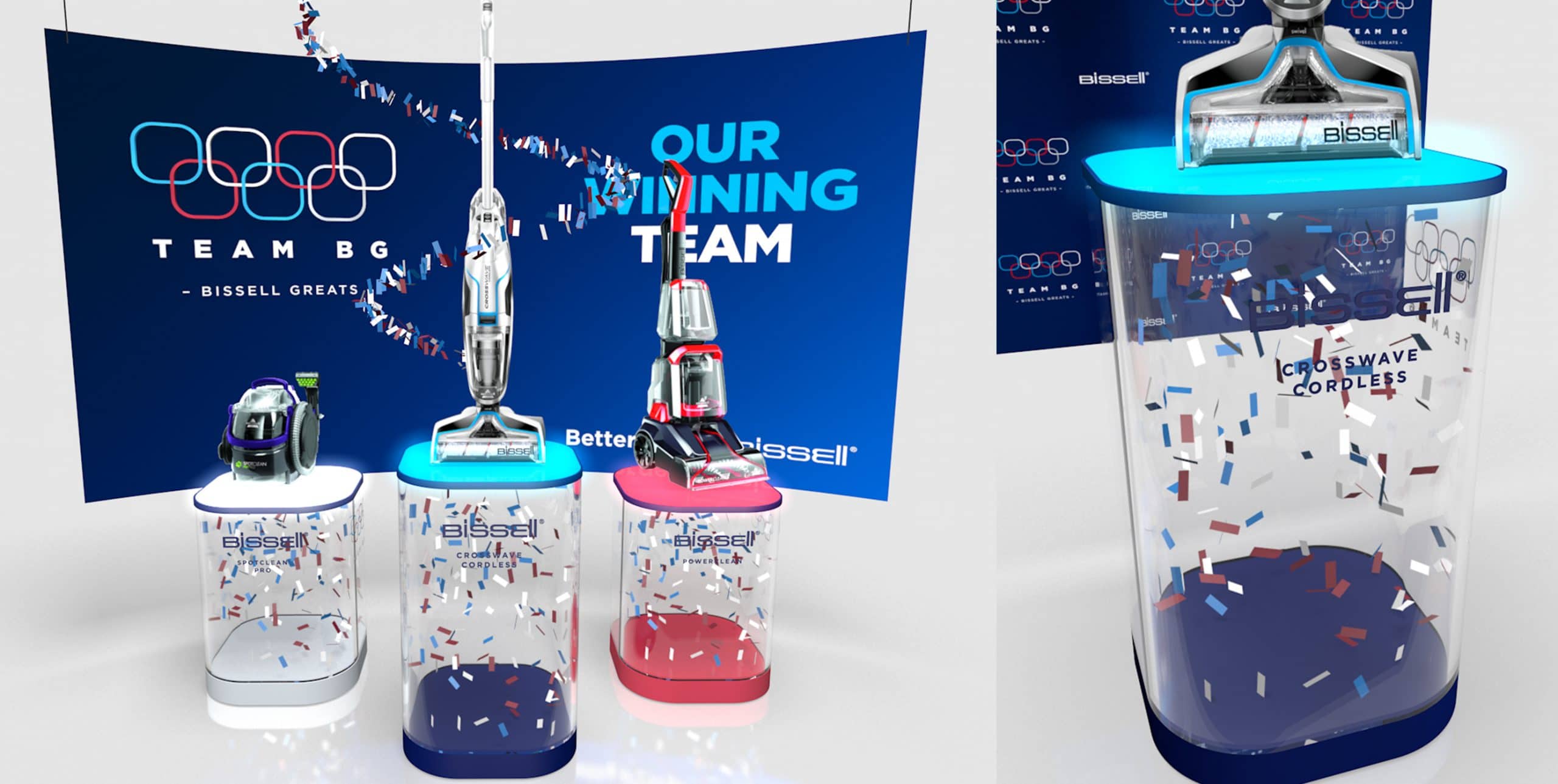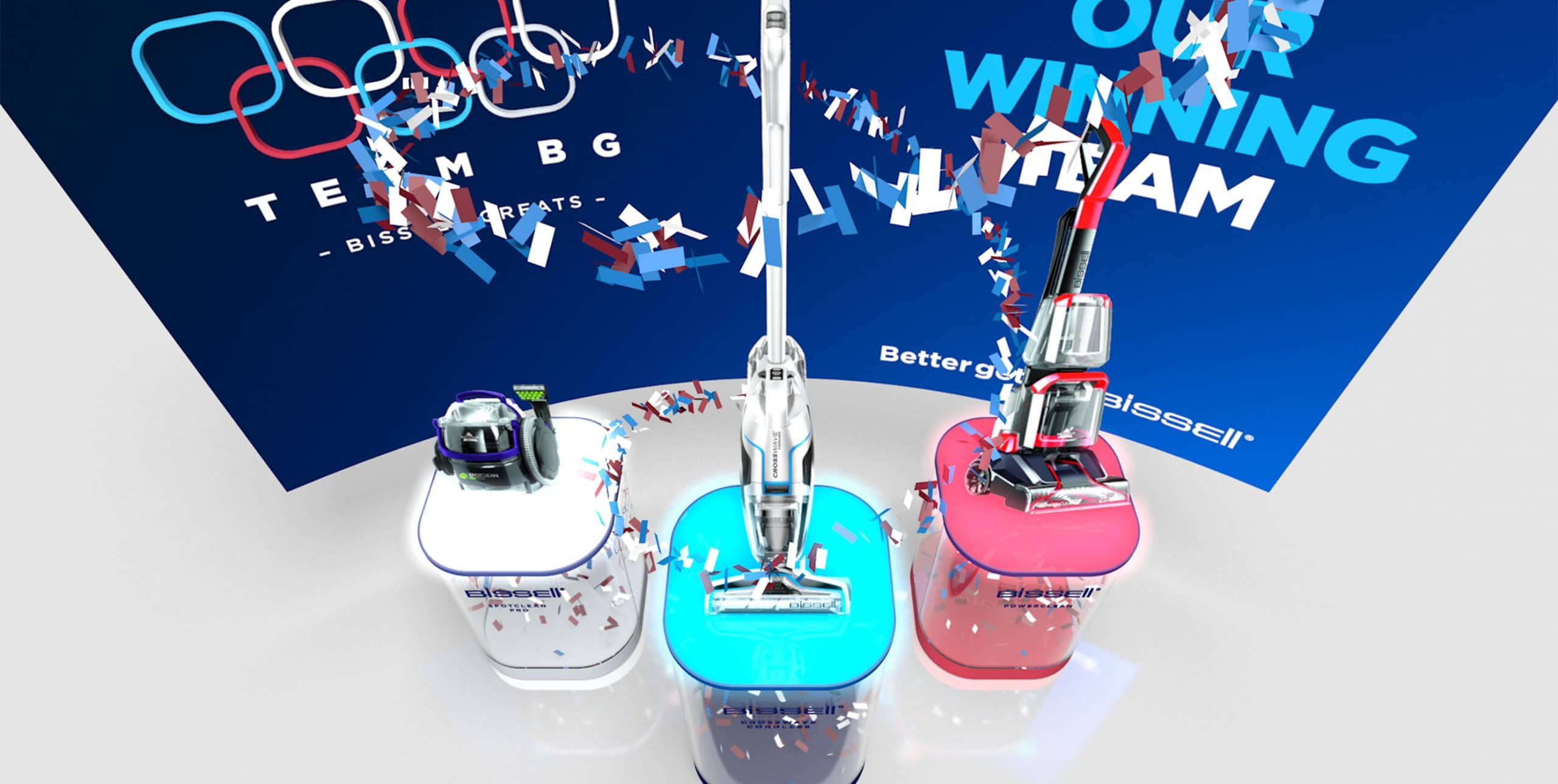 The Results
– 138,000 Digital Interactions
– 82,000 Customer Click-Throughs to eCommerce Website
– Direct-to-Consumer Sales Uplift of 2,913 (i.e. £841,492.00 in revenue)