Designing Retail Spaces
An Overview.
As a full service creative agency, we often help brands thrive within physical retail environments.  For twenty years we've designed and installed retail concepts across the globe for industry-leaders and up-and-coming challengers.
But Where Do We Start?
When designing a store or physical branded environment, it's important for us to take a step back and thoroughly research our client's brand, customers, competitors and wider category in order to build a solid design strategy.  Once we've established a robust creative foundation and a better understanding of the brand and opportunities to stand out in the retail landscape, we'll start the design process.
Below we've put together a few key steps to outline our typical approach to retail design…
1. Research & Initial Design.
We like to spend time familiarising ourselves with our client's brand, their audience, competition and the wider marketplace in order to identify opportunities for our client to thrive at retail.  We look at audience habits and behaviours, even down to a local level, to build a picture of what customers want and expect from a particular brand/retailer, which then starts to inform early retail concepts.
Typically at this stage we present our findings and recommendations alongside a range of initial mood-boards and design concepts in for discussion with our client.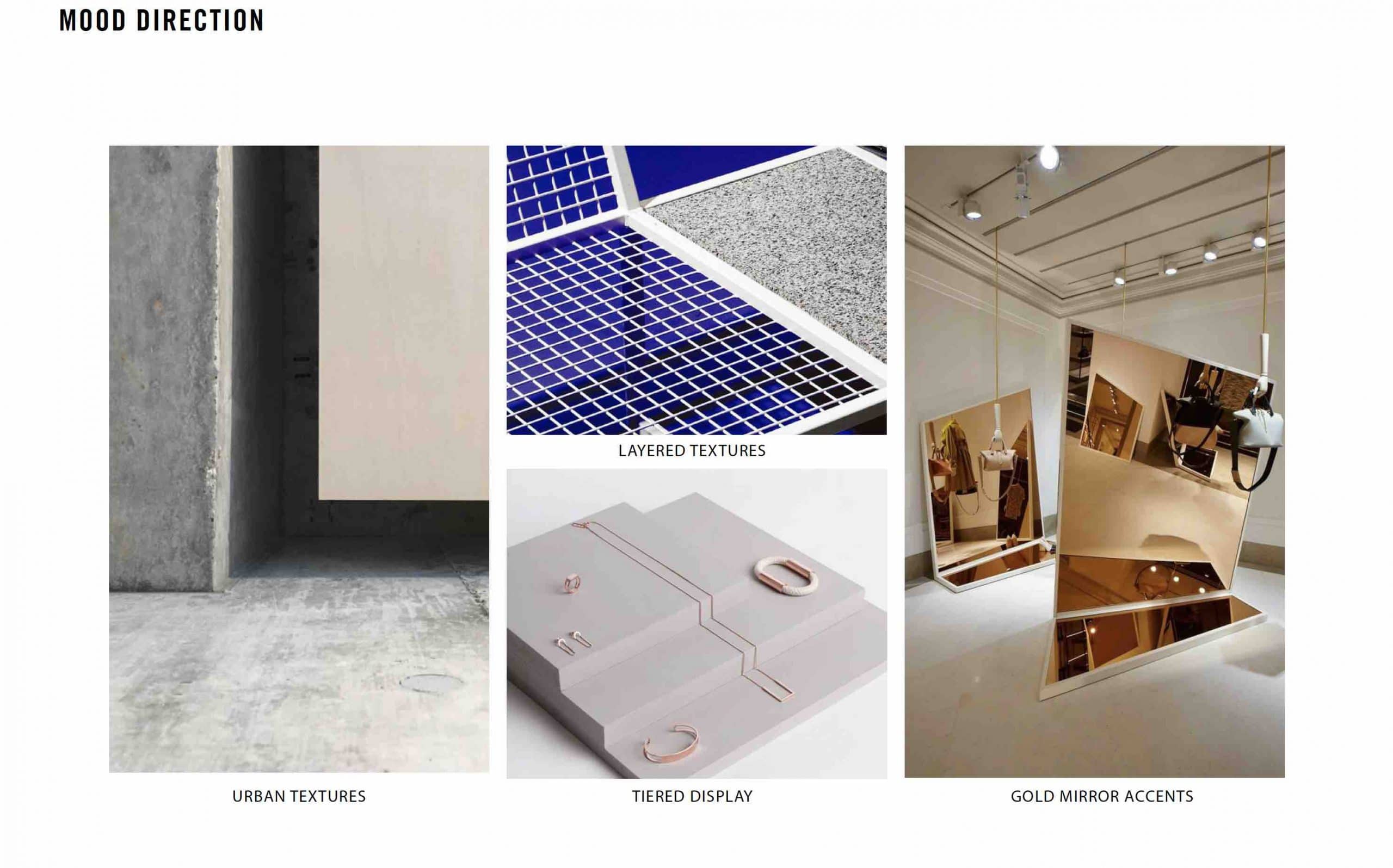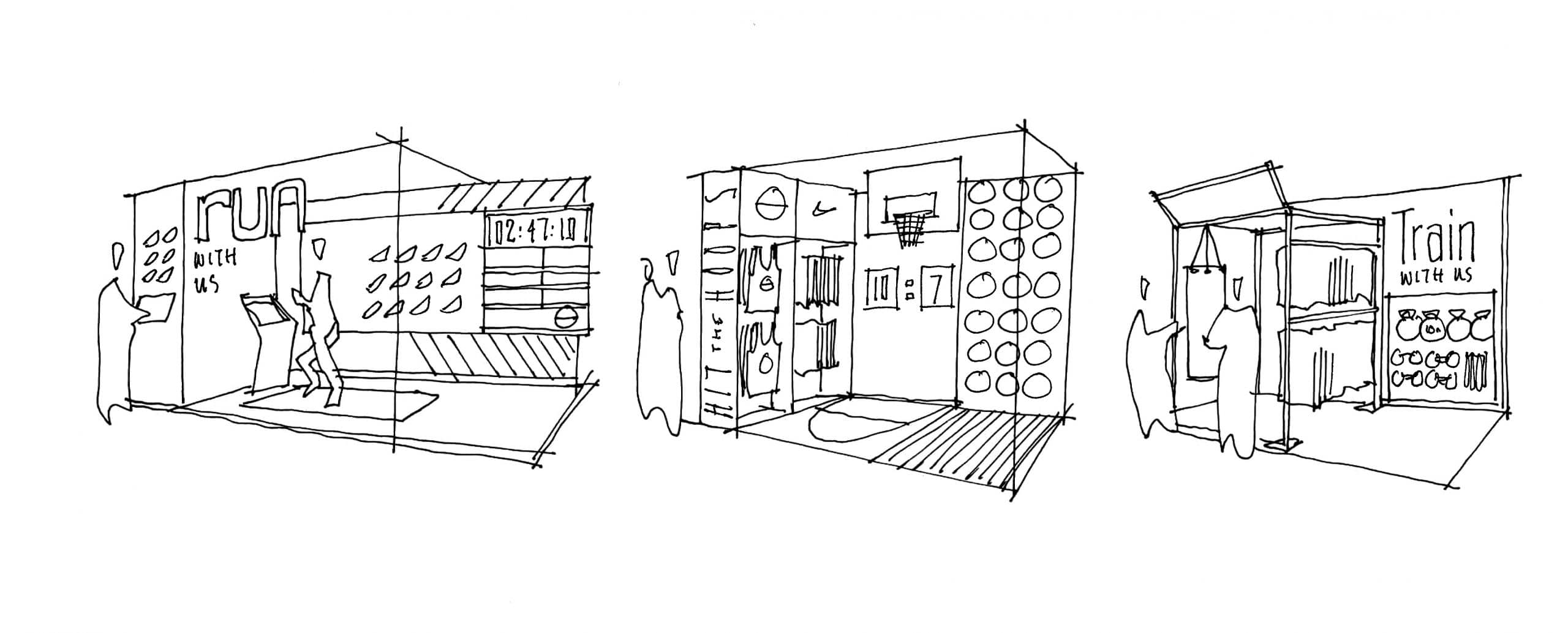 2. Creative Development
Following Client feedback from our previous stage of work, we further develop and flesh out our creative concepts – showing extra detail through key views, storytelling elements and concepts to elevate the in-store experience.
We'll look at customer flow, entrance treatments, product categorisation, in-store event/activation concepts and demonstrate how a design concept can flex across various store footprints and formats.
3. Design Finalisation
The third step in our collaborative approach is to finalise the overall store design concept.  This stage might take a few rounds of extra tweaking and amendments and it is intended to dot the i's and cross the t's, resulting in a final design concept document (with a hero walk-through) to sell in the concept to all stakeholders).
4. Technical Drawings & Specifications
Once the design is complete, we'll then create all the necessary working drawings and specification documents which are required for a smooth manufacturing process.  In this stage, we capture and itemise all materials & finishes, in-store units, furniture, lighting, flooring, colours, print-ready graphic artwork and any in-store technology requirements.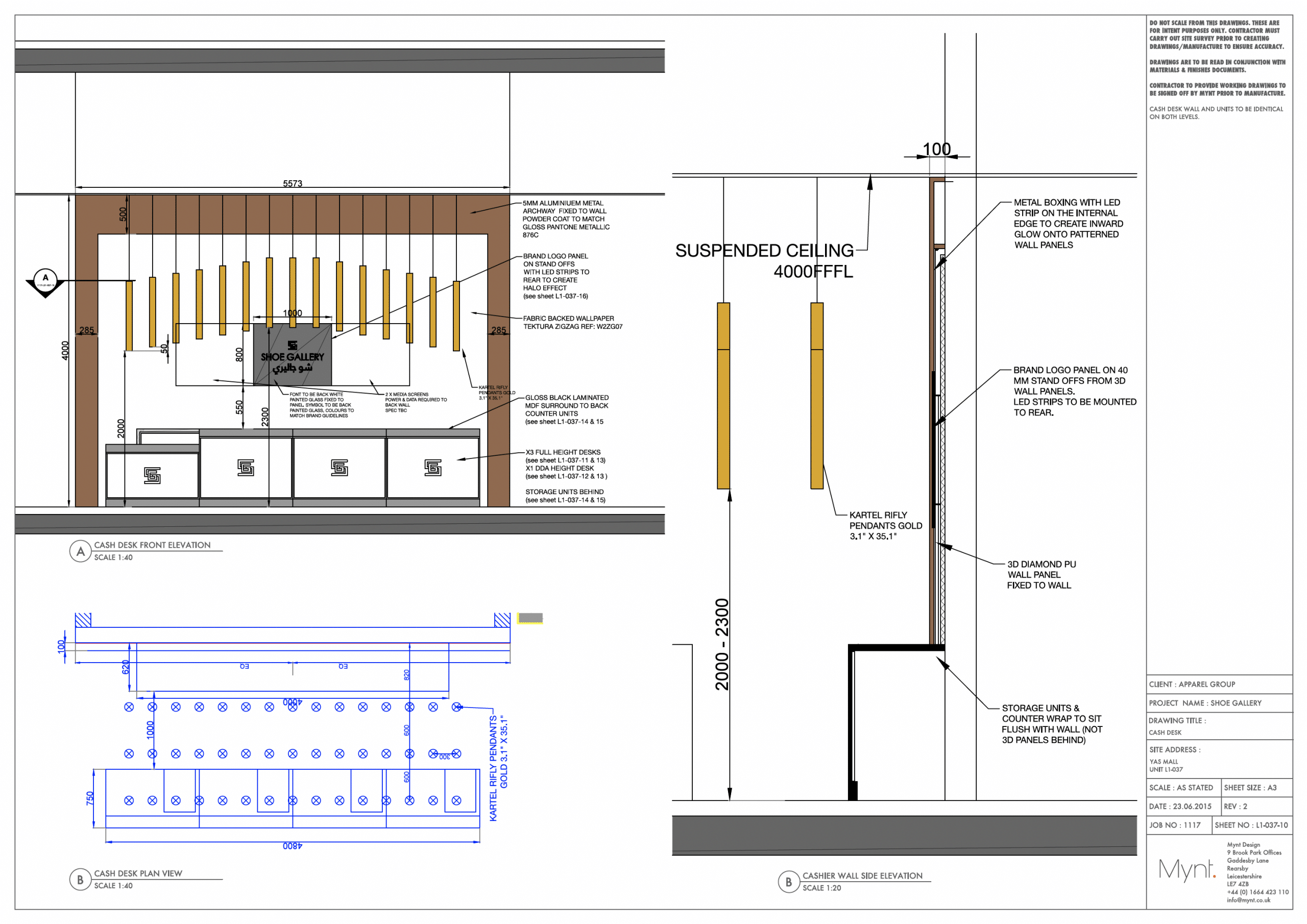 5. Manufacture.
Finally, we work with our shop-fitting partners to manage and oversee the manufacture & installation.  We constantly refer to our specifications documents to ensure the implementation aligns to the signed-off design concept, to make our creative vision as lifelike as possible.  Often in this stage we may suggest producing a few prototypes of certain units in order for our client to experience key elements in person and make any final amends before the full production rollout.
6. Installation & Rollout
Our project management team manages the store installation and on-going rollouts of the concept across all retail formats.
Want to find out more?
If you are planning a store redesign or looking for help rolling out a retail concept, please feel free to contact the team here who will put you in touch with the right people to talk through your requirements in more detail.